Preparation of transfer pricing documentation:
▶Legal rules◀
▶Complex cases◀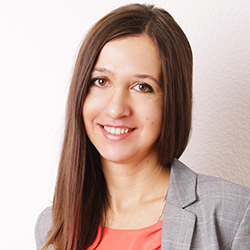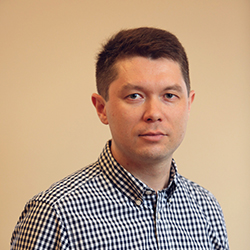 Olga Mazina
Evgeny Sumin
Deputy Director of Tax Consulting and Audit Department
Evgeny manages the provision of transfer pricing services in Moscow drawing from his 13 years of experience in auditing, tax and accounting consulting, transfer pricing and data analysis. Evgeny is a certified auditor and gained a PhD in Economics in 2006.
Director of Tax Consulting and Audit Department
Registration will be open until March 22, 2018 in Moscow and April 30, 2018 in St. Petersburg
The number of participants is limited and registration is on a first-come-first-served basis.
Changes in the law in 2018:
▶3-level transfer pricing documentation ◀
▶Action plan◀
Russian organizations which are part of international groups of companies must now submit 3-level transfer pricing documentation in Russia.
Moscow, ul. Bakhrushina 11, Building 1
Mercure Hotel (Paveletskaya metro)
March 27, 2018. 10:00-12:00
St. Petersburg: Nevskiy Prospekt 49/2
Radisson Royal Hotel (Mayakovskaya metro)
April 3, 2018. 10:00-12:00
Language: Russian
Transfer Pricing 2018
Free seminar organized by Accountor

Olga joined Accountor in 2000 and currently heads the department of tax consulting, audit and transfer pricing analysis. Olga has specialized in taxation, audit, financial consulting, as well as transfer pricing analysis. Olga has successfully managed a great number of projects for major international companies operating in the north-west of Russia. Olga obtained a Master's degree from St. Petersburg State University of Economics and Finance in 2000. She also has an ACCA qualification: Diploma in International Financial Reporting.