Elimination of transfer pricing risks
Companies are not subject to fines if they submit transfer pricing documentation.
We offer full support for preparation of transfer pricing documentation and for tax audit preparation:

If it is found during a tax audit that the tax base was understated because transfer prices were not in line with market prices, tax authorities will then be entitled to collect unpaid taxes, as well as impose a penalty of 40% on the unpaid tax amount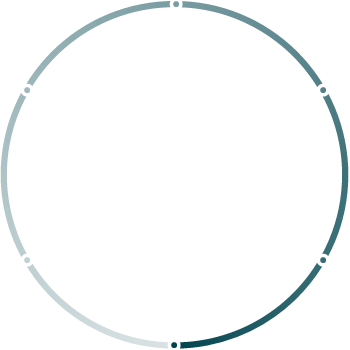 Updating of transfer pricing documentation
Comparative analysis of transfer prices, including market analysis and calculation of corporate indicators
Contact us
If you would like to find out more about our services, please feel free to contact us by phone +7 495 788 00 05, by email: welcome@accountor.ru or by filling out the form below. We will get back to you as soon as possible.
Identification of related entities and controlled transactions
Business overview and selection of appropriate transfer pricing method
Preparation of report on controlled transactions
Preparation of transfer pricing documentation
About us
Accountor Group is the largest financial and HR service company in Northern Europe. We are a leading consulting company in Russia and one of the first to have entered the Russian market as early as 1992.

Our experts
All our specialists have extensive experience in tax consultation, transfer pricing analysis and preparation of documentation according to international standards developed by the OECD and according to Russian tax law.
Transfer pricing services in Russia
Preparation of transfer pricing documentation for international companies
International trade of commodities
Companies with high turnover under controlled transactions
Offshore transactions
Rating agency Expert RA included Accountor in TOP-10 financial consulting (including audit) and legal consulting companies in Russia

days
until submission of profit tax return for 2018
Tax adjustments rectifying any discrepancy between transfer prices and market level should be specified in such tax return
days
until submission of reports on controlled transactions for 2018
days
until the beginning of tax audits of controlled transactions concluded in 2018
Transfer pricing documentation justifying the prices applied in controlled transactions in 2017 should be prepared and ready by that time. Companies must submit to tax authorities transfer pricing documentation within 30 days of receipt of request from tax authorities

Transfer pricing requirements
Russian companies concluding transactions with related foreign entities (so-called controlled transactions) must submit documents to tax authorities for verification of the prices applied in such transactions. If such prices are not in line with market level, this could indicate an understatement of payable taxes.
Risk of price verification in group: